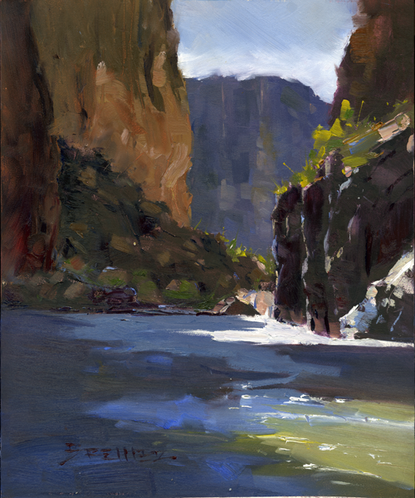 Early explorers named this spot along the Rio Grande River "camp misery" because of the difficulty they had getting their wooden boats and gear through this part of the canyon.
A centuries-old rock slide had narrowed the passage so much that they needed three days to get through it. Today this is a class IV rapid but easily passable in the more flexible rafts of today.
This is a painting of Santa Elena canyon in Big Bend National Park. My reference photo was taken during a 2-day rafting trip in the early 90s.
10x8-inch oil on panel. 
SOLD