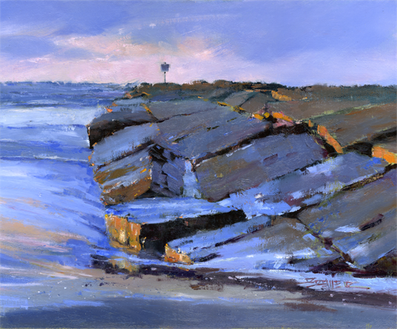 This is one of the numerous jetties along Galveston Island's east-facing shore. My photo reference attempted to, but didn't quite, capture this awesome morning light as the sun had just broken the horizon.
Cameras just can't see the way our own eyes can but plein air paintings at this time of day can be frustrating as the light is so quickly fleeting. You would need to be set up and ready to paint well ahead of first light and rely on a lot of memory for the sunlit granite. 
#241 Jetty Sun - 11x14-inch oil on canvas panel.
Purchase information available here.