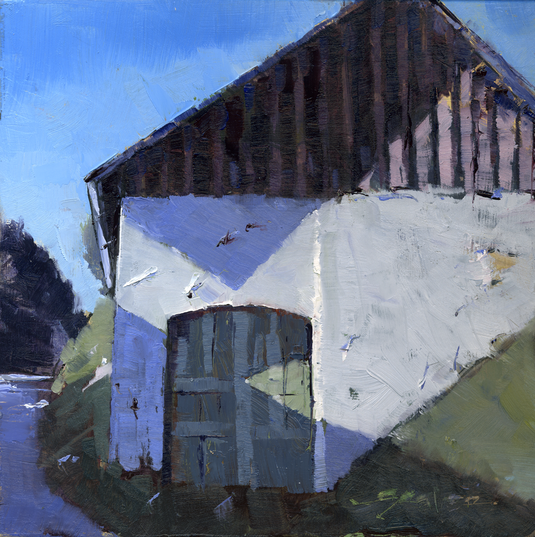 I don't make a habit of trying to salvage panels from "failed" paintings. At least not for the economics of it. If I do, it's for the possibility of incorporating some of the old painting into the new by letting it survive in a few places. 
For example, my latest painting here, (Shadow Patterns - 8x8" oil on birch wood) I used an old still life that I wasn't happy with. You can see little bits of yellow ocher, blue and mint green in various spots of the stucco wall. I think it makes for an easy and organic way to add texture. 
The only thing you have to be careful about is making sure you don't have any obvious shapes showing through from the texture of the old paint. This technique works best on birch wood or gessobord since you can lightly sand any problem areas.