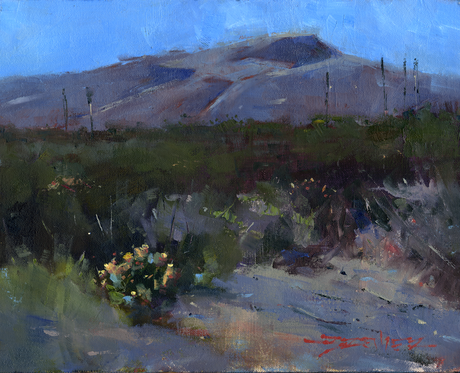 Camping along Paint Gap Road in Big Bend was something I will never forget. Not because of anything in particular that happened-not much ever happens out here-but simply because of the extremes of the high desert here in far west Texas. Extremes such as a darkness at night that makes star gazing wildly entertaining. Is that even possible?
Extreme quiet, but for the sounds of wind and occasional wildlife howling or scurrying about.
Extreme vastness and a feeling of smallness.
And extreme beauty that can only be appreciated in person.
This area is actually the beginning southern tip of the Rocky Mountains. Let's call it a dryer, thornier version. But high in the nearby mountains you'll find an alpine oasis that escapes the extreme heat of the day. After the day winds down, return to this campsite, pull up a chair, sit by your tent with a nice beverage, maybe a cigar, and wait for the grilled fajitas, onions and peppers to finish their magic, and enjoy the absolutely incredible feeling of knowing there is a Creator. It slaps you right in the face.